Today's post tells the story of Soumana Saley, a respected leather craftsmen  from Niamey, Niger. His life represents a unique mix of passion and hard work that I found really inspiring, and it served as a reminder about the opportunity that we all have as leatherworkers in an ever-growing field.
At the age of 11, Soumana decided that he was going to take up leatherworking. There weren't many leatherworkers around, but one of his friends' father owned a business that made leather goods, and Soumana asked if he could become an apprentice. He was accepted, but first had to learn how to read, write and use measuring tools. Soumana didn't have much access to education up to now, but he saw his opportunity and took it despite starting at a deficit. He had to keep his training a secret from his family as leatherworking wasn't practiced by people of his ethnic group. In addition, kids his age weren't encouraged to go against the grain of the culture.
Three decades of trial, error and success later, Soumana was able to take his leatherwork to the US, where his wallets and handbags are being featured by the Smithsonian's Crafts of African Fashion show. He also started a school in Niamey, the capital of Niger, for teenagers who are interested in learning more about leatherworking.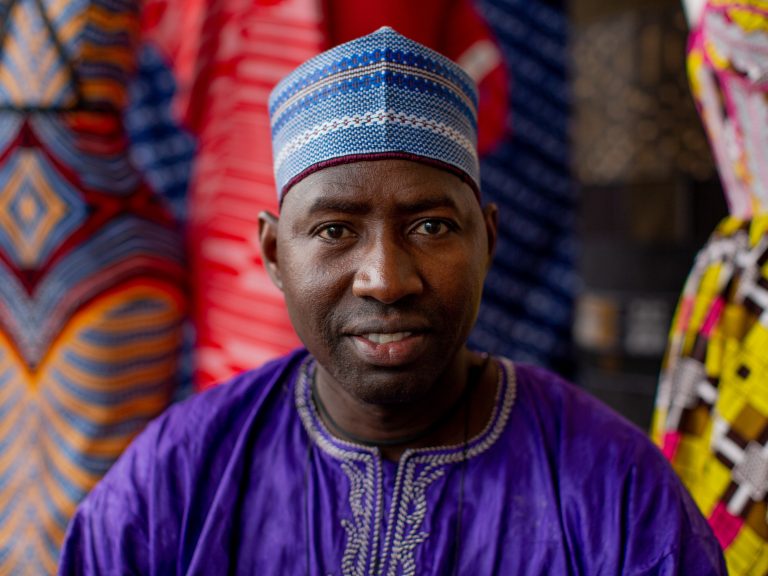 I found the story of his journey and perseverance to be inspiring. His dedication and persistence is an example of how one can succeed in this craft even if you initially don't have access to high-quality tools and materials, a wealth of leatherworking knowledge or experienced teachers. Soumana worked hard to pave a new path for himself, took advantage of an opportunity to learn from an experienced craftsperson, and later paid it forward by sharing the gifts of his success with those who were still trying to find their way.
If you're interested in reading the full story, click here to see the article by Mark Silver. Additionally, if you're interested in more of the work that's being done by the Smithsonian to feature the work of a wide range of international  artists and craftsmen, click here for a full list of Smithsonian Folklife festivals.
We all have challenges in starting and improving our leathercraft. Many of us may lack the experience, the means, the time or even all three. As you can see from Soumana's story, if we keep our eyes open for opportunities, we can catch a break that creates a lasting impact on our work.
Did you catch a break in your leatherworking journey? If so, how did it help you to improve? If you're feeling like you hit a wall with your craft, step back and think about what opportunities might be available to you. Even a small leg up can make a big impact.
Let us know by leaving a comment below.