A big part of improving your leatherworking is practice. The more pieces you make, the more you improve over time. After hours and hours of practice, your hand sewing starts to go a little faster, the stitches look more uniform and your pieces look cleaner and crisper.
Many leather craftspeople practice by making pieces for their family. A few sell their creations. Almost no one gives their work away.
But Hawk Scarborough has been doing just that. For the last 40-plus years, he has spent long hours using precious leather to create pieces that he donates to others. Hawk, a nickname he got as a champion knife and tomahawk thrower, is an Air Force veteran who has been making leather goods ever since he was stationed at the remote Indian Mountain Air Force Station in north-central Alaska in the early 1970s. He first did leatherworking to pass the time, but as he got better at making things, such as binocular cases, guns holsters, and knife sheaths, he began selling his work.
After his military service ended, he changed his approach to leatherworking. The impetus started from his need for wheelchair accessories. He began meeting other veterans at the Veterans Administration hospital in Richmond., Virginia, near his home in Spotsylvania County, and he started making custom-designed leather pouches, saddlebags and even cupholders for those who were disabled or were restricted to wheelchairs. Eventually he formed a not-for-profit leather shop that he called Hawk's Cherokee Leather Co. He creates his projects at a small, converted computer desk set up so that all his tools are within easy reach.
"I no longer sell my work, Hawk says, "but if I find a fellow vet who needs my simple work, I will do my best to make what he or she needs or wants if I possibly can.
"Each piece I make is a custom order as specified by the vet. I prefer to make items for wheelchair-bound vets who seem to need these things the most."
A fall during his time in the service caused Hawk's physical disability. Although he must use a wheelchair, that doesn't deter him from his passion. He first reached out to us to show his workspace for our post a while back and I was inspired by both his abilities and his big heart. Below are some highlights of his work and his workspace.
Wheelchair bags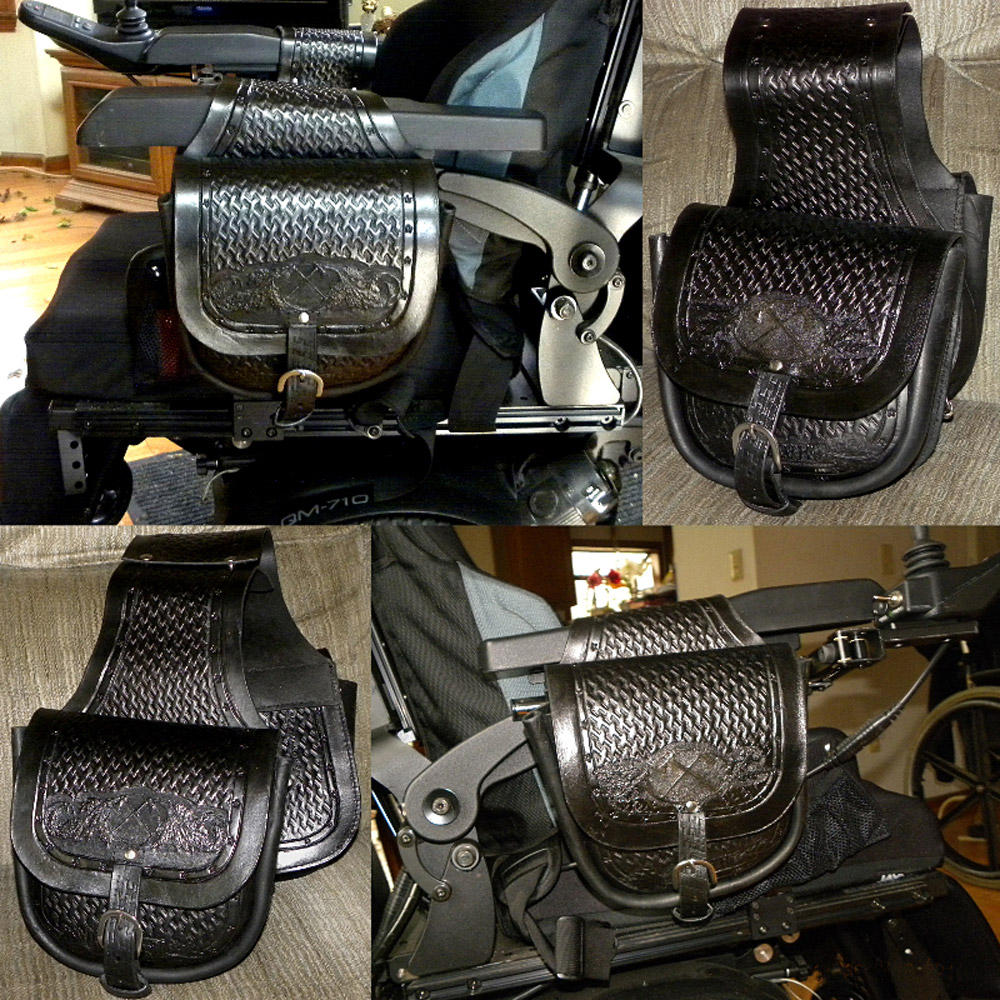 Wheelchair Saddlebag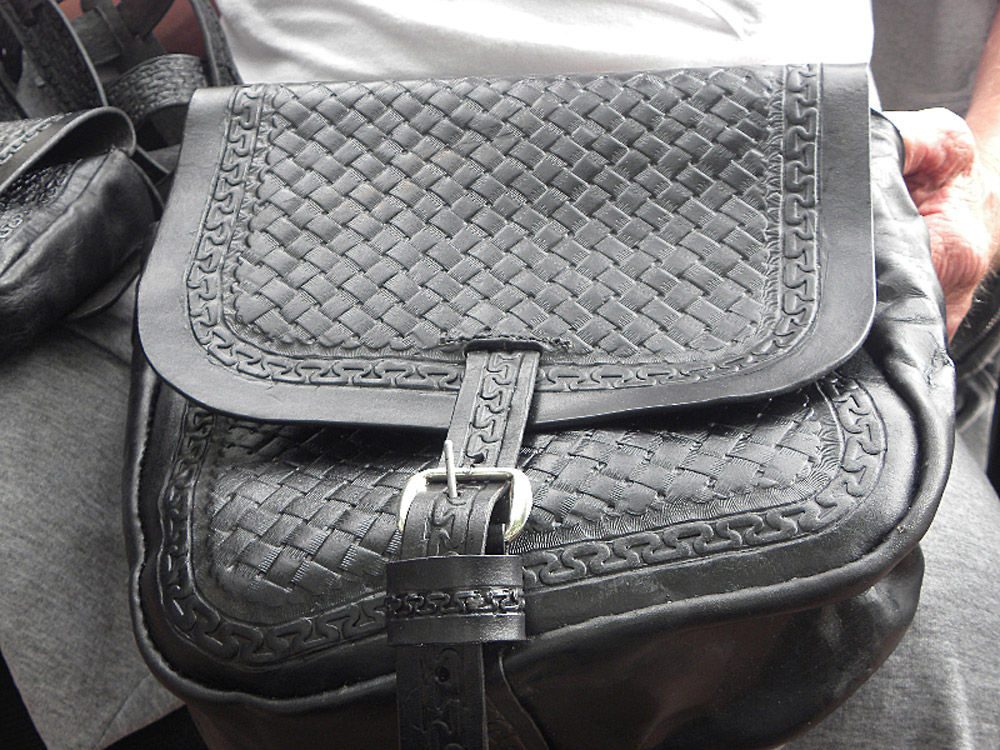 Cup Holder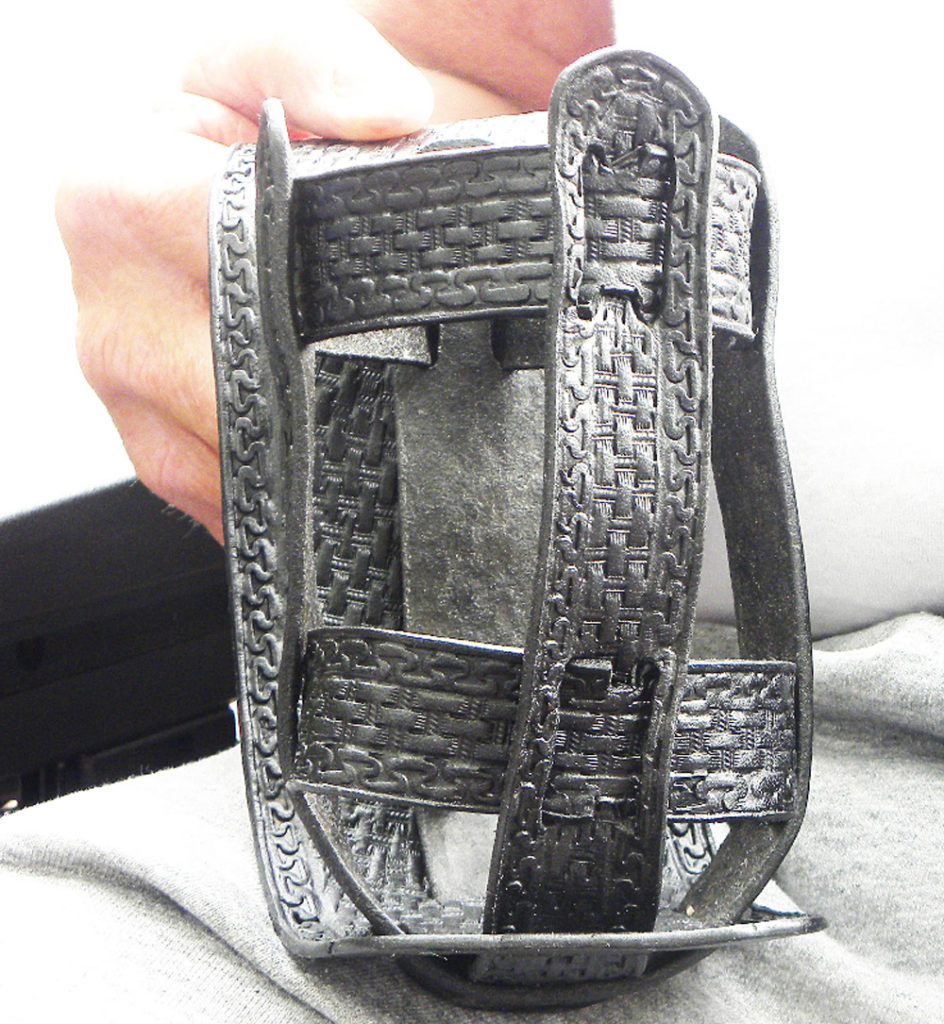 Belt Pouch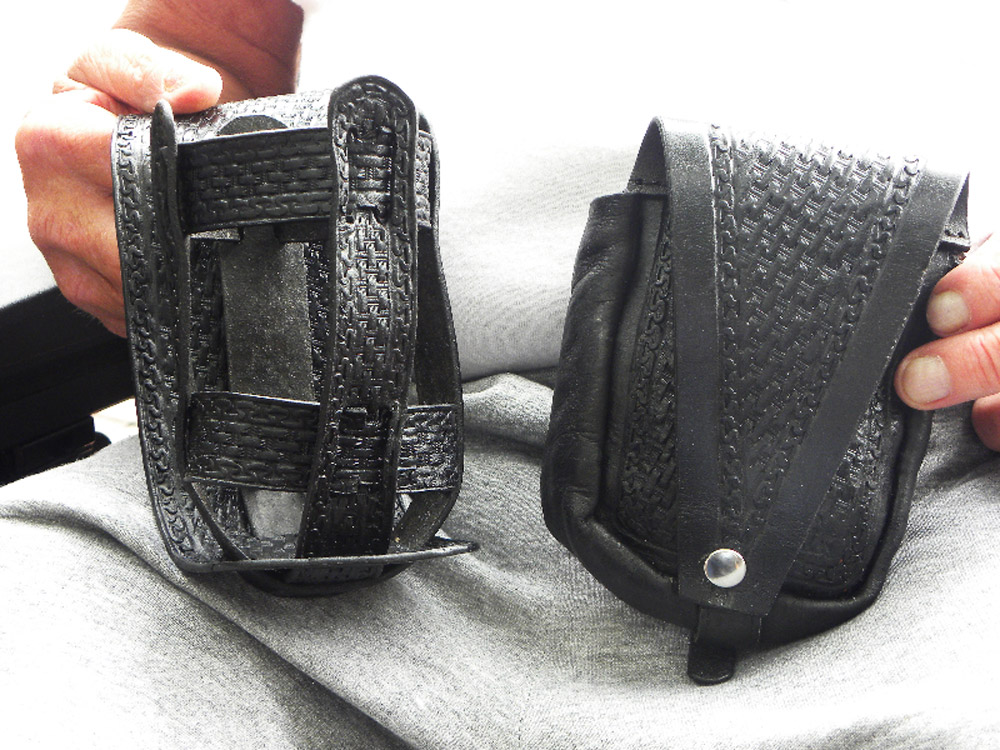 Workspace
Hawk's workspace is a converted computer desk. The shelving allows him to more easily see and reach his tools. When he has to break down hides, he'll ask his wife for assistance in laying out the leather to cut. He works from his manual wheelchair, rather than his motorized one, because he finds it's "better for the purpose."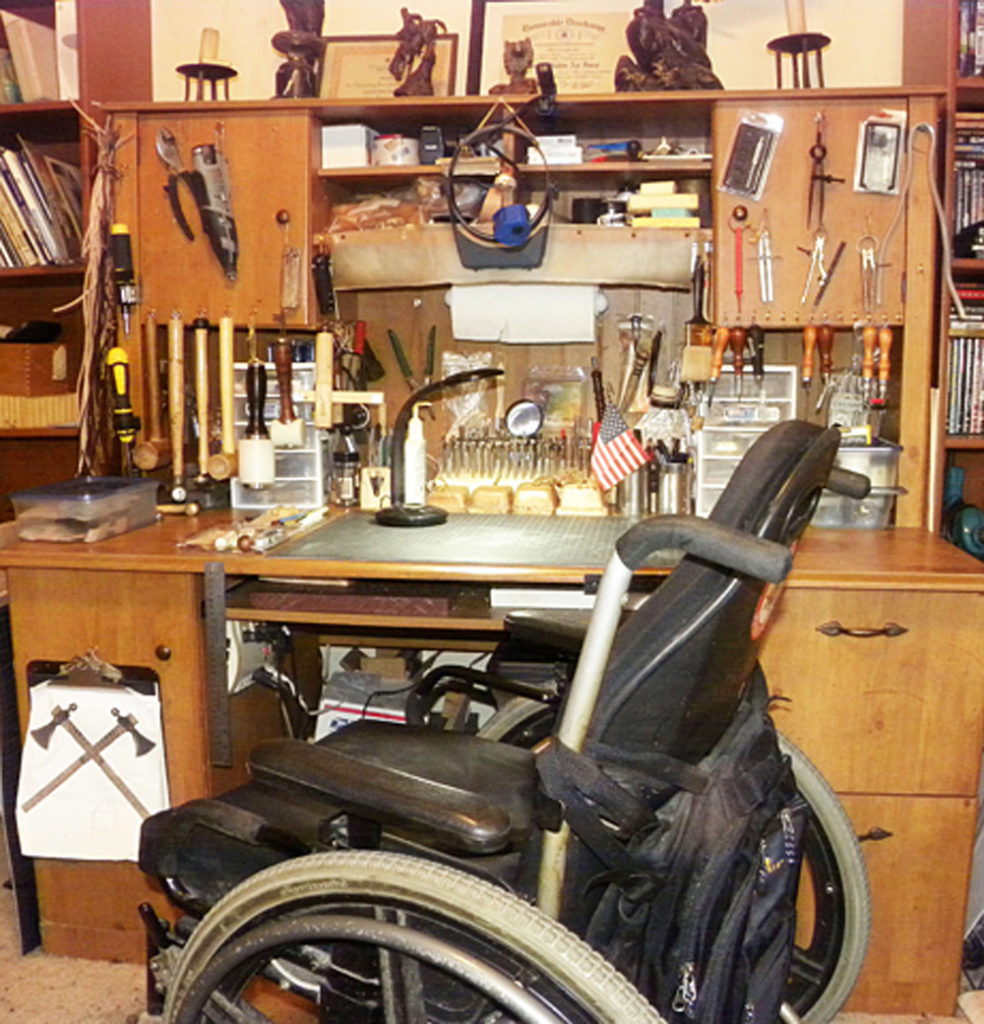 He also uses a notch and slot design for all of his work. This means he constructs his pieces without rivets, glue or sewing. His design considerations also extend into the pieces use. For instance, the cupholders are made to accommodate coffee mug of all sizes but also the thin paper cups that are common to VA hospitals.
Design for your customers
Many of us aspire to be better leather workers by improving our skills, our materials and our designs. We continually practice and produce pieces sometimes just for the sake of making something to try out a new technique or a design. I have a pile of items that I've made that are collecting dust in the closet.
When you instead make a project for someone else, you start to hone your design skills in a different way. You are designing for your audience and their needs. We all strive to better express our own style and originality in our work and in doing so sometimes forget that we are also making pieces for the benefit of our recipients whether they are people in need or customers.
My challenge for you all this week is to think beyond the improvement of your abilities and consider how you can use your talents to help others or for a good cause.