Pictured above: Don King Saddle.
Here in my workshop, I have the old Al Stohlman books on leatherworking. When I was just starting out, these were my go-to books on how to make something new. Even now I refer to them for new (well… new to me) ways of constructing projects. If you've read these books, then this leather case might be familiar to you: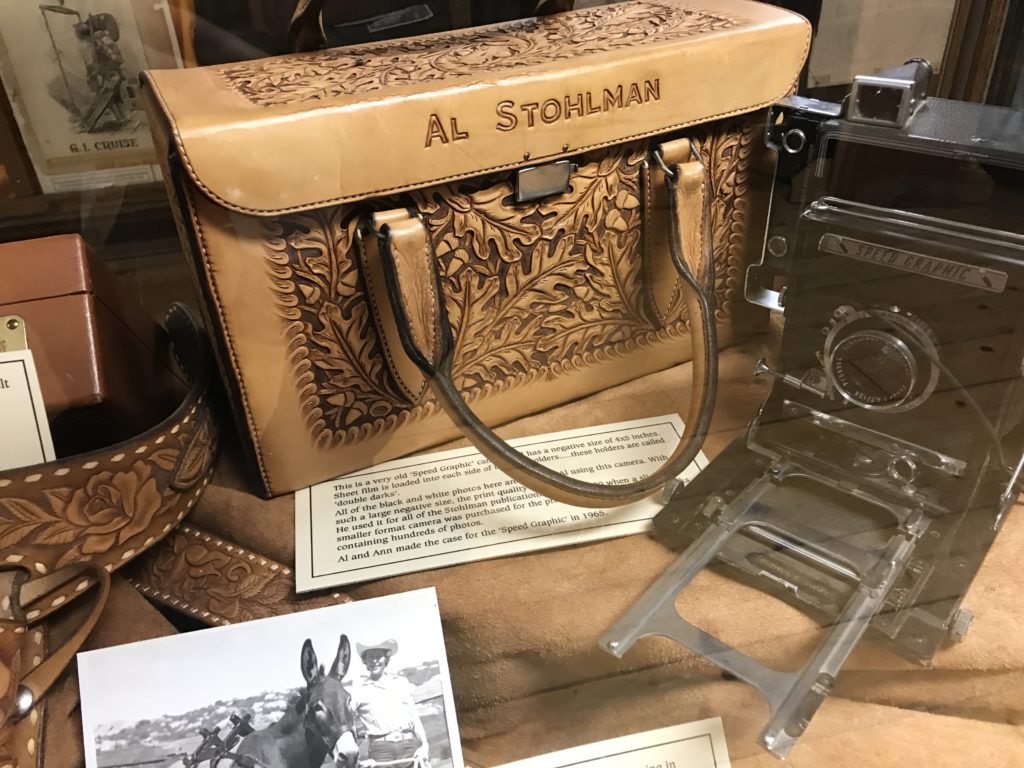 Where To See Al Stohlman Cases and other pieces from American Leatherworking History
When I attended the leatherworking trade show in Sheridan, Wyoming in May, I was also able to take a trip to King's Saddlery.  This shop on the main street in Sheridan is famous for its high quality Kings Ropes. You can see rows and rows of them in their store.
Kings gets its name from Don King, an accomplished saddle maker, and his family who founded the store. Inside this vast store is also the Museum where I saw the work of Al Stohlman, Don King and many other talented artists. They have a vast collection of antique tools and saddles from the best western leatherworkers in the modern era.
Visiting the museum is a bit like like stepping into history. You can see how this type of leatherworking evolved and also how the tools have evolved over time. For example, I loved seeing this display of round knives and all of the various sizes and slight shape differences.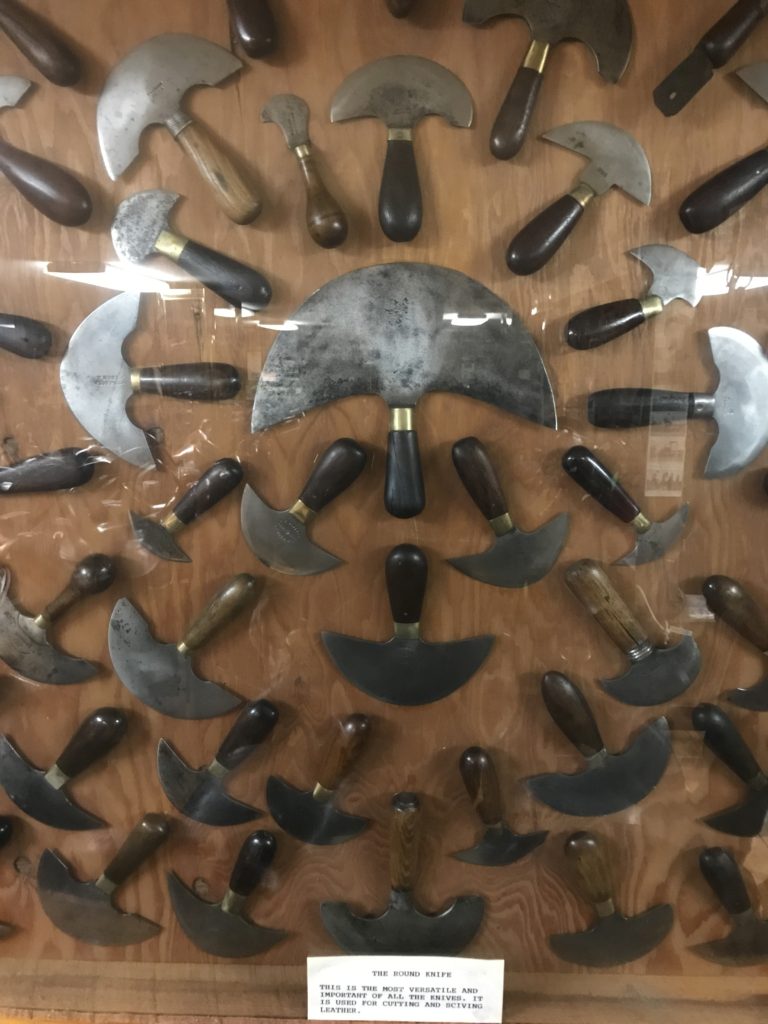 It's hard to describe just how packed this small museum is. Nearly every square inch is covered with leatherworking examples and artifacts. There are so few places to see leatherworking history and I was thankful to have had the chance to see one of the best private museums dedicated to the subject. It's worth checking out if you are in Sheridan.