Avoid the common mistakes and ineffective practices so that you can make not just leather goods but luxury leather goods.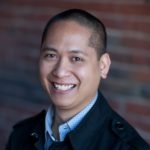 I'm Sean Aquino, founder of Fine Leatherworking and we've been offering premium tools, materials and the knowledge on how to use them since 2012.
Are you looking to:
Make your work as professional as possible w/o a ton of commercial equipment
Finish edges on a luxury belt and wallet for both vegetable and chrome tan leather
Push yourself to do better quality work on watch straps, belts and wallets
Learn better techniques rather than stumbling through 'self-taught' practices
Try out better tools like the ones you've seen but never knew how to use – like an edge creaser – and get guidance on how to use them
Our range of courses are for leather goods makers looking to jump-start their mastery of the fundamentals of luxury leathers goods making. They include training, tips and tricks to make better leather belts, wallets, accessories and handbags.
Here is what some of our past students had to say about the course:
I would recommend this class to anyone interested in leatherworking! Very pleased, glad I could be a part of it and hope to take future classes!
Feurene C.
It was a very good class, challenging for me personally, and very rewarding. Thank you for all your help and shepherding us all through the processes. Tremendous value!
Michael F.
It was challenging, yet accessible. Really liked the opportunity to work with new techniques and materials and having your expert guidance while doing so.
Tom D.