Description
Steel Grey 3.5-4 oz. Alpine Full Grain Calf
Alpine full grain calf hides have a tight cell pattern and finish. These full grain hides are available in a thin 3.5-4 oz. weight and have a soft flexible temper.
Full Grain Hides
Alpine full grain calf hides are produced using the natural full-grained surface of the hide. They are not buffed or corrected and each has a unique grain texture. They are expertly trimmed to yield large surfaces of consistent quality. Every hide is glazed, ironed and hand-boarded to produce a luxurious surface with a subtle silk-like gloss. Alpine full grain calf hides are colored using a process where the leather is steeped inside a barrel, which ensures that the color deeply penetrates into the full thickness of the leather.
Perfect Thickness and Temper for Shoe Uppers, Handbags and Accessories
Every hide has a consistent 1.6-1.8mm thickness. This is equivalent to 3.5-4 oz or 1/16 – 9/128 of an inch (0.06″ – 0.07″). The feel of the leather is even and light. These alpine full grain calf hides have a flexible and soft mellow temper.
Leather Texture Close-up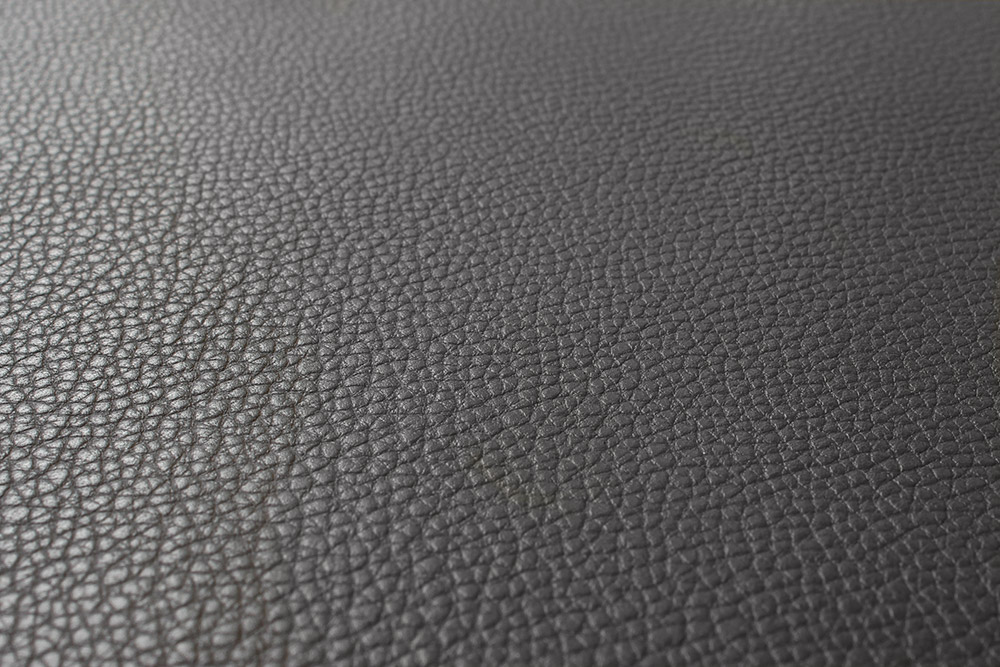 Hide Cuts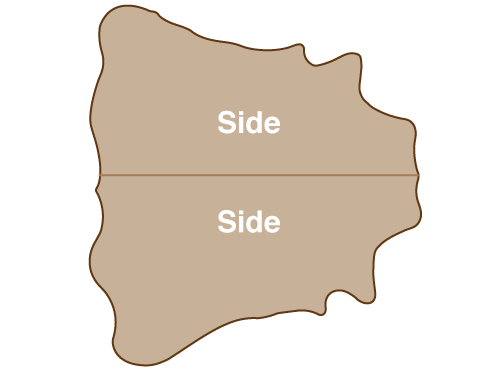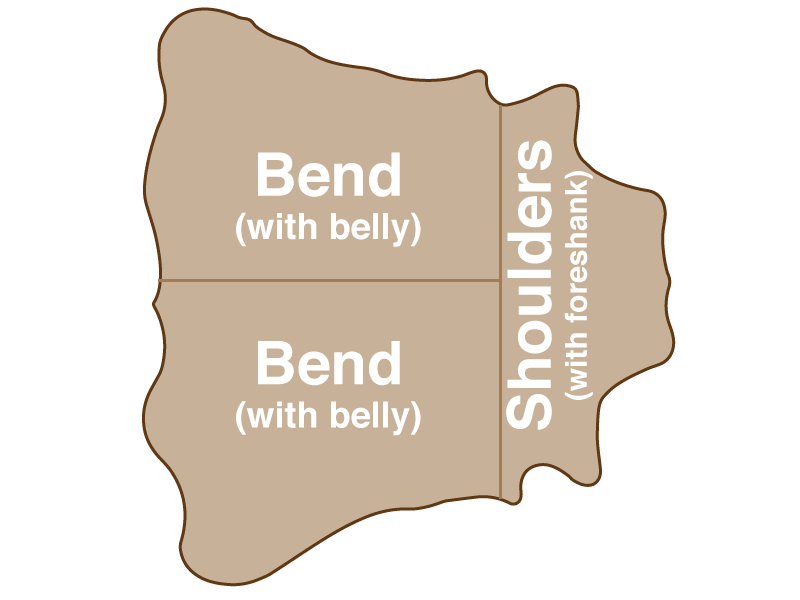 Full Hide
One entire hide of calf leather. This includes the bend, shoulders and belly of the hide. Since a calf is smaller, a full calf hide is about as much leather as side of cow hide. 15-23 square feet
Side
One side of a hide. This is half of a whole hide split at the top (the back). It runs from the neck to the rear and is composed of a single shoulder, a bend and belly. 8-12 square feet
Single Bend plus
We offer calf bends which includes the what is traditionally a single bend, but also includes the belly underneath the bend. 7-9 square feet.
Double Shoulders
Our offer of calf shoulders includes the what is traditionally a single shoulder, but also the foreshank which is usually part of the belly. 5-7 square feet.
Quality
Alpine full grain calf hides are sourced by the Perlinger tannery from a very small selection of German Simmental cattle. These cattle provide excellent hides because of their alpine location and skin quality. The Perlinger tannery maintains a strong relationship with the herdsmen of the German Simmental cattle and, as a result, are able to select the most pristine hides. This allows the tannery to use the natural surface of the hide to create texture without buffing, correcting, or embossing. In short, Perlinger offers a true full grain hide.
Five generations of history at Perlinger have gone into the selection of materials and processes for creating these hides, including a unique combination of tanning and finishing which spans three weeks and has over one hundred discrete steps. Perlinger's rich history of tanning dates back all the way to their 1893 Chicago World's Fair gold medal award.
These hides are produced sustainably by Perlinger and are only available in limited quantities. Due to the scarcity and quality of these hides, the cost per square foot is higher than many commodity leathers.We recommend that you only use this leather for your best projects and most premium products.
Sustainably Produced
All stock used in the production of the Alpine full grain calf leather by the Perlinger tannery is also used in the meat industry. Every aspect of the cattle is fully utilized and their care is evident in the consistent unblemished skins they yield. The tanning processes for these hides involve a highly refined water-based finish using protein that is in compliance with Germany's high environmental standards. Every hide is produced end to end entirely in Germany. Production is also subject to the strict German environmental directives for water, air and waste. The tannery completes every production aspect in their state-of-the-art facility employing a CO2 certified solar power system and a multi-part wastewater refinement process that restores 99% of the water used in the tanning process to its original purity.
Care and Work Recommendations
The leather should be stored at approximately 60-70% relative humidity. When working, it should be moistened and treated carefully like a soft leather to prevent grain cracking. Use conventional leather protection products as additional water repellant or conventional oil and wax based products to protect the surface. Use only very gentle cleaners on the surface of the leather. The finished shoe or handbag should be maintained at regular intervals in order to retain a long-lasting beautiful appearance.
Service
We don't add any handling fees to our leather price and we offer free shipping to US destinations for orders over $100.
Satisfaction
As with all of our products, we offer a 30-day money-back guarantee if you are not satisfied with your purchase.