I love discovering short projects that can be completed within a day. As a new parent it's hard to devote time to leatherworking, so I try to maintain my skills in any way possible and in any amount that I can.
When I found this article by Caitlin and Manda from The Merrythought, it inspired me to try my own 'Fine Leatherworking Version,' complete with saddle stitching, creased edges and nice leather.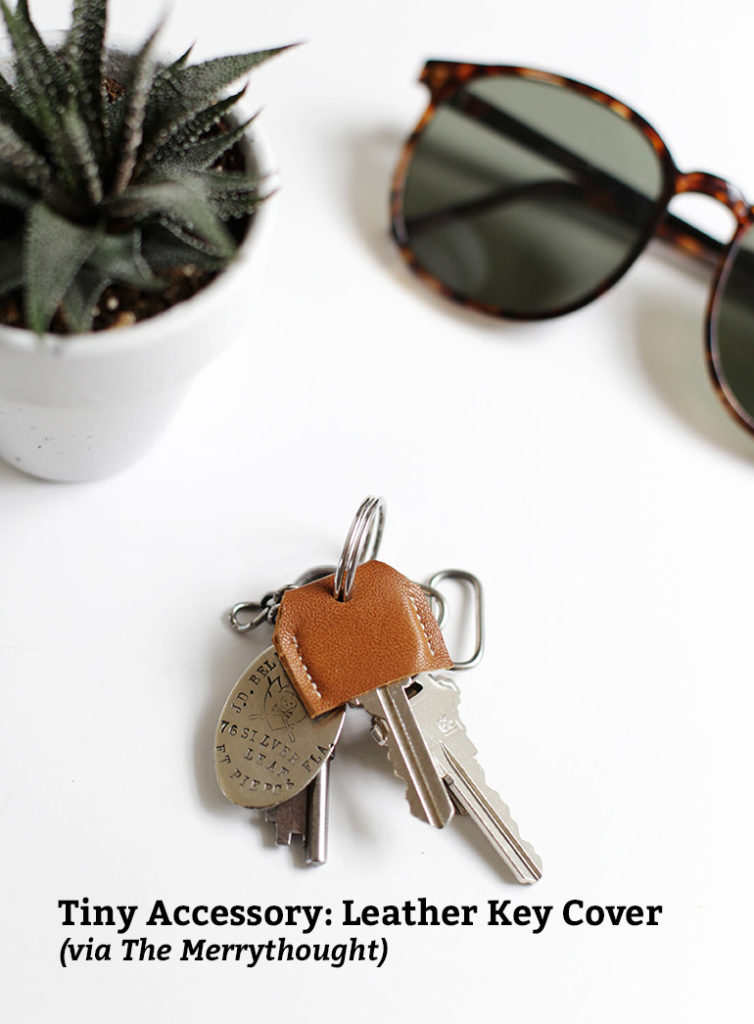 I did four versions until I finally produced one that was decent!
Making a finely-crafted leather key cover was much harder than I thought it would be, and it took me a while to figure out why: there is no hiding your skills with an object this small. For each cover that I made, there were maybe 20 stitches to the entire thing. The cuts measured no more than 2 inches and the total edge length was maybe 1 – 1.5″. If just one speck of that edge was less than perfect or one stitch was out of place, then it represented a significant portion of the work.
I realized that making tiny accessories was not only the perfect size project for a time-strapped parent, but that it was also a true test of skill and of getting everything right.
What's nice about this short of a project is that you can really slow it down and focus on the details. You can spend two or four times the amount of time that you normally would and it would still amount to very little time. You can also do a rapid succession of these and quickly see improvements over each iteration, as well as get a finished product after each one. I personally have what my wife calls a 'frustratingly numerous' set of keys on my key-chain, so there were plenty to practice on.
I then took it a step further to find superlative examples of key covers and other key accessories – I was not disappointed: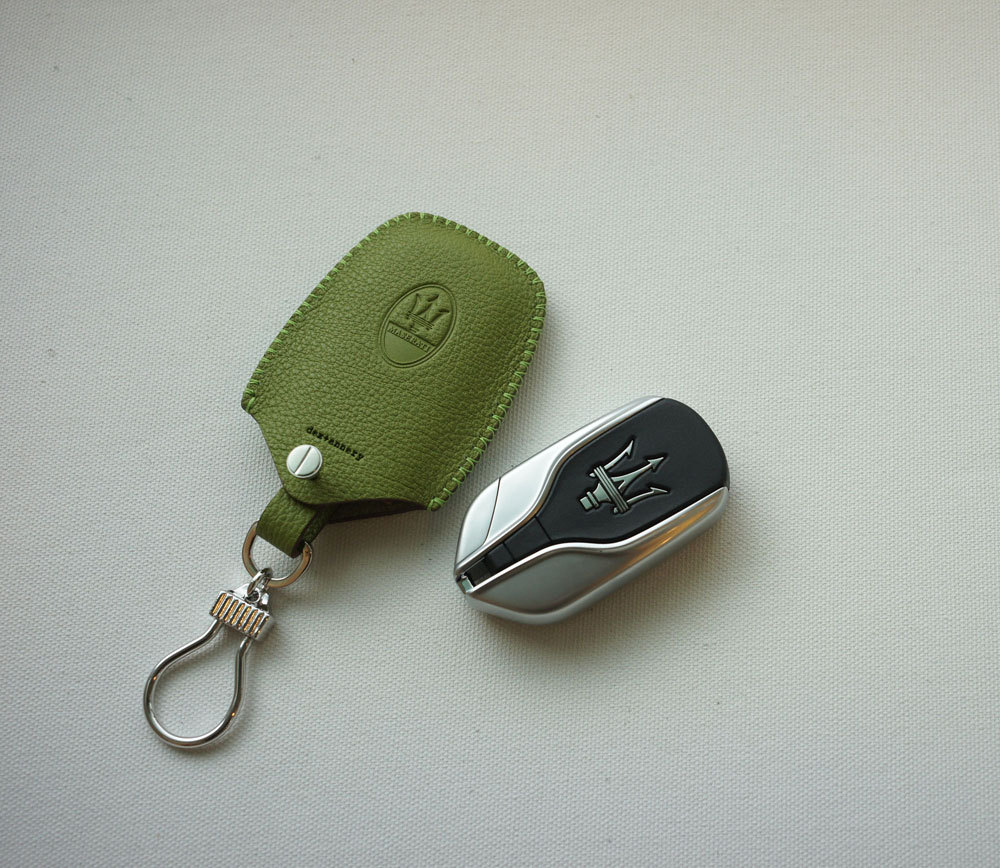 Dex Tannery makes key covers for high-end cars among other finely crafted items. Their attention to detail is amazing.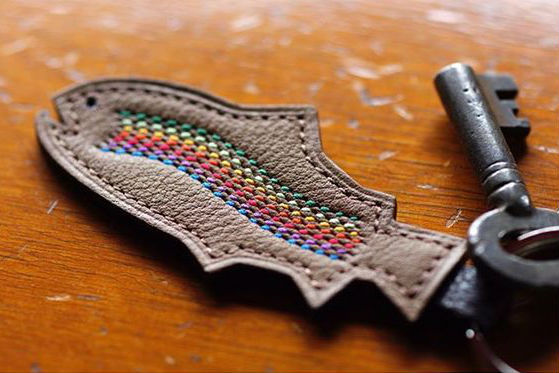 We often cite them but it's because they have so many amazing examples. This fish key-chain is both an example of creativity and fine craftsmanship.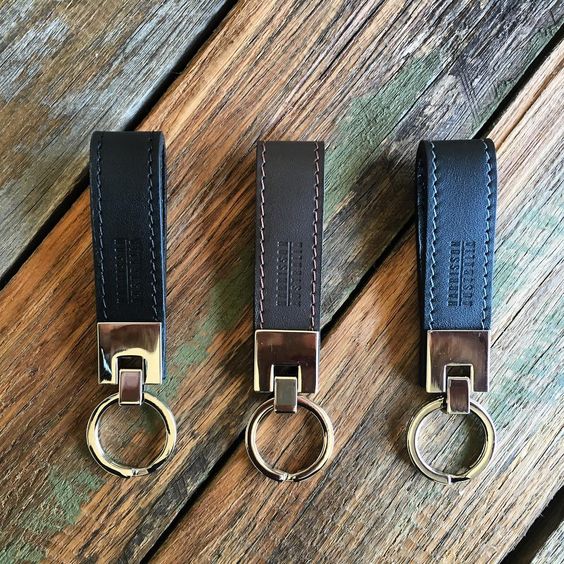 Nice example of a well-executed photograph and product.
Poltrona Frau is a very high-end Italian furniture company, and the key-chain is of their iconic armchair called Vanity Fair.
My challenge for you is to make a key cover or other key accessory to test your fine leatherworking detail skills.
Update: We upped the ante on this challenge and partnered with the moderators of /r/leathercraft to sponsor March 2016's Monthly Leatherworking Challenge.