I've posted a few times on saddle stitching for leather and, if you're like me, it's interesting to see all of the subtle variations on the technique. One leatherworking tradition can do things one way while another will do something slightly different or even the complete opposite.
I love learning about the differences because it helps me to better understand the underlying principals of a technique. In this case, using thinner leather, thinner thread and more stitches enhances the technique while doing a piece with thicker leather, thicker thread and few stitches will produce an unsatisfactory result.
People often ask me what the 'best' way to do something is but it's not always that simple. When there are different ways to accomplish the same goal, lots of unique subtleties are introduced. In our intro courses, we always spend a bit of time going through the various methods just to see what style suits a person best. You'd be surprised how much variation there is.
Today, I want share with you the 'French Style' of saddle stitching. Truth be told, I'm not sure that this method is endemic to France but in the multiple French instructors I've learned from, they always taught this way.
The combination of leather thickness, pricking mark preferences and choice of thread allows for this classic version of stitch. You'll see that he uses a wheel to mark his holes and does a cast on the left side because he's crossing on the right and then push/pulling front and back. A pricking iron could be used in this instance as well. I'm often asked about how to thread needles with the 'triple-lock' method and how to finish the stitch for linen, both of which he also covers here.
Youtube Auto CC is Your Friend
One more thing for you non-French speakers out there: you can auto-caption most Youtube videos in your language of choice by doing the following: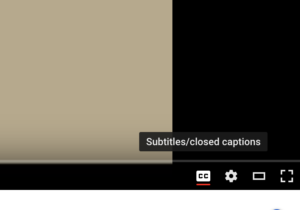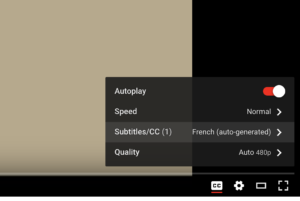 The Traditional French Saddle Stitch
Extras
The French method can sometimes be easier to pick up and get going. This method is the way that I first learned and it served me well for many years. There are more variations to doing a saddle stitch which, if you're already proficient, you can explore in the three posts linked below. If you're new to hand-sewing leather, go through the first videos above.
What's your preferred method of saddle stitching? Let us know in the comments below.